Recurve Model
This model is built in collaboration with my son Oliver Moore and uses his amazing modern design for the head, based on my original profile. The details of inlay are enhanced from my original ideas. The top is spruce and there is a choice between ebony and bog oak for the back. This model is reproduced with a particular aesthetic look, distinct from my other models. The intention is a modern style that links to tradition.
The curved top, or raised fingerboard feature to gain a little more access for the left hand over the guitar body is further developed with this model and provides added clearance. The strutting styles and construction are identical to my GC lattice guitars or the GC4 series, and the sounds are the same depending on the
chosen back woods.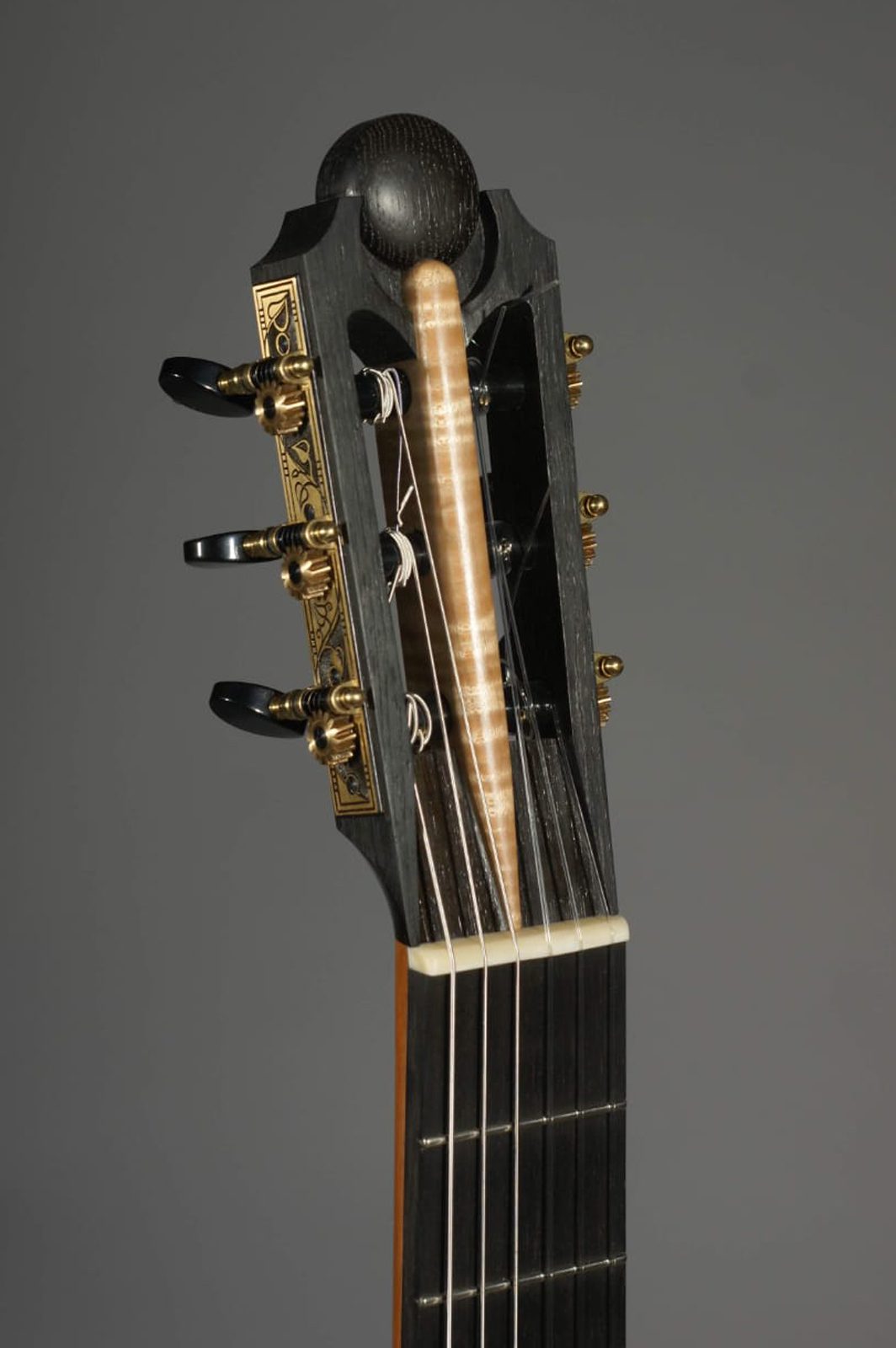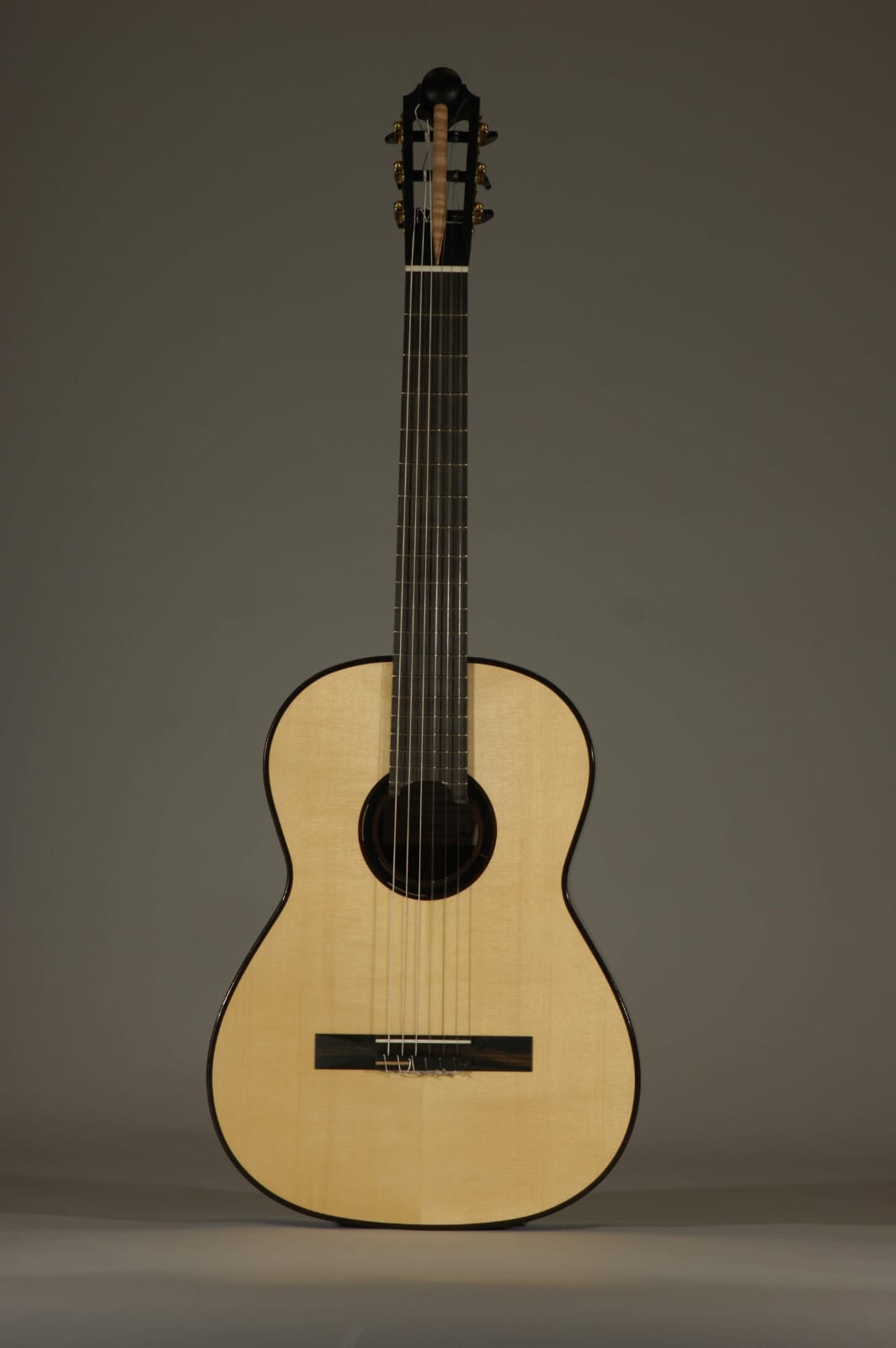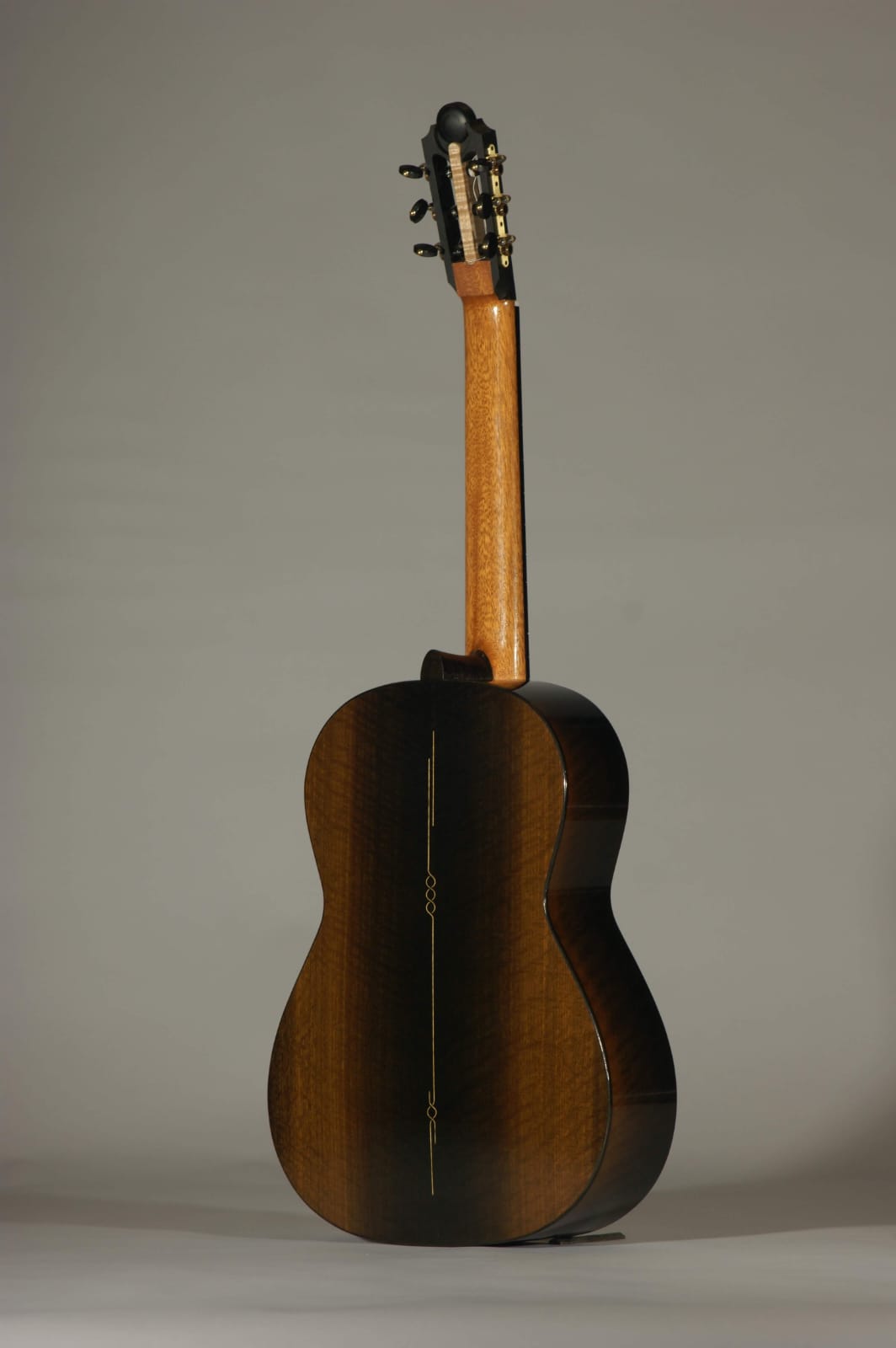 Audio samples played by Fiona Harrison.