Recurve Model
This model is built in collaboration with my son Oliver Moore. Oliver is the designer of the head, rosette and other features, some of which are made to reflect my earlier style. He is also responsible for re designing the sloping top into a more useful (though I must say, more difficult to make!) shape. Construction work is shared between us.
The curved top, or raised fingerboard feature to gain a little more access for the left hand over the guitar body is further developed with this model and provides added clearance. The internal bracing styles are the same as for my GC models and the sound is the same.
There is a choice between bog oak and ebony for the back and sides and this model features only Alpine spruce for the soundboard.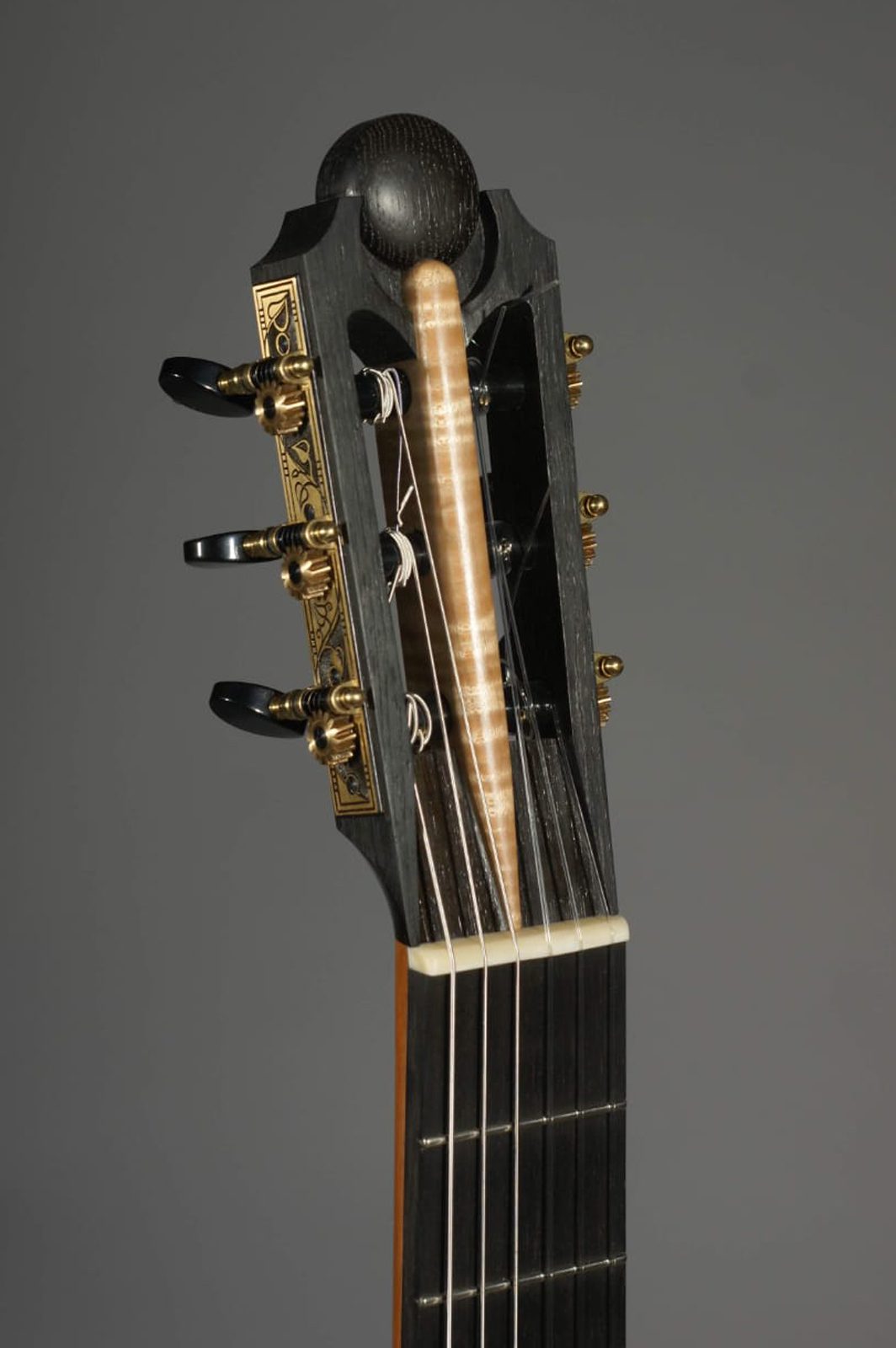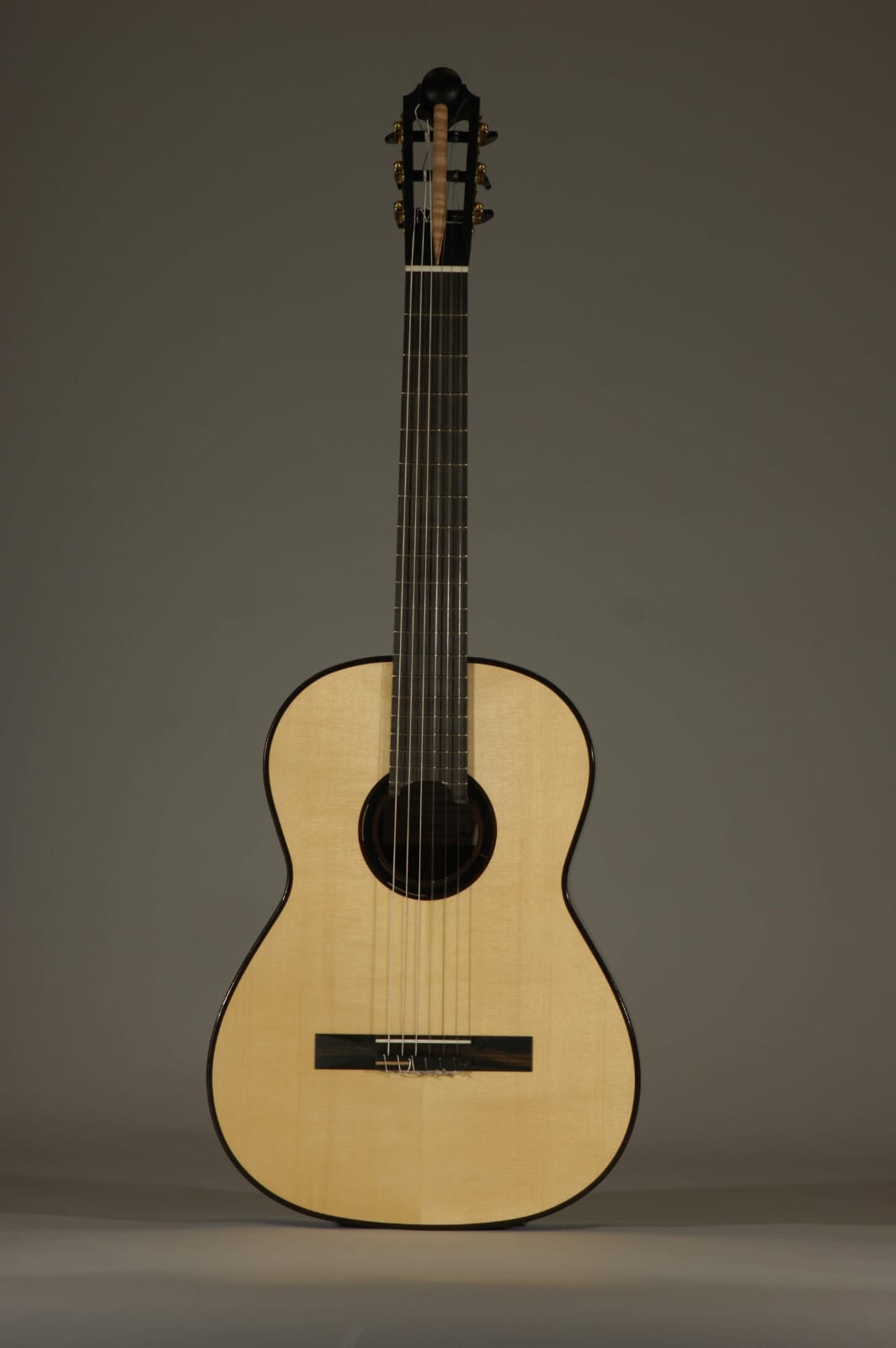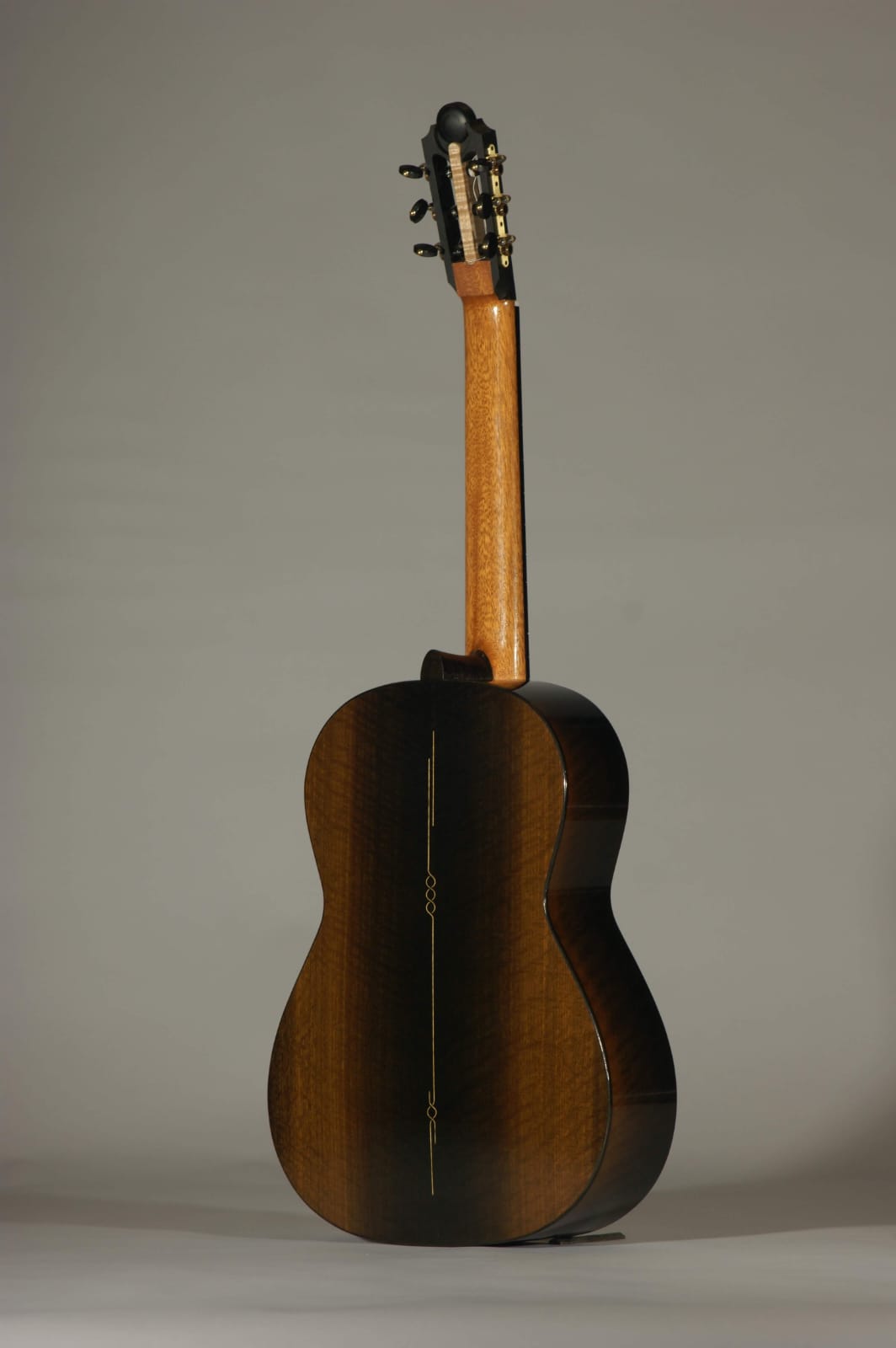 Audio samples played by Fiona Harrison.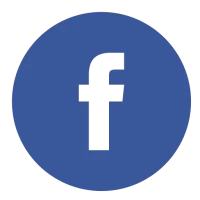 Visit the 'Oliver Moore Guitars' Facebook page