Prices in GBP based on standard timbers and fittings.
All models in standard format – £5900
Models featuring a curved top – £6500
Recurve model – £6700
Not included in the price is shipping cost or any possible duty demanded by the port of arrival if sent outside of the UK. There is no VAT payable on my products if you are based in the UK.
Please note that the prices shown above are based on standard timbers and fittings, please enquire for more detailed information.
The actual details of the guitar that I build for you would most likely be customised based on your specific requirements, personal preferences, playing style and technique. I do stock a variety of seasoned timber species, some of which carry a surcharge due to their rarity.
To place an order I require an initial deposit of £300 (please note that this deposit is non-refundable and non-transferable) and a second installment of £700 once I begin work on your instrument.  Initial deposits can be made through Paypal or by Bank transfer. Please call me or e-mail me for details at woodfieldguitars@hotmail.co.uk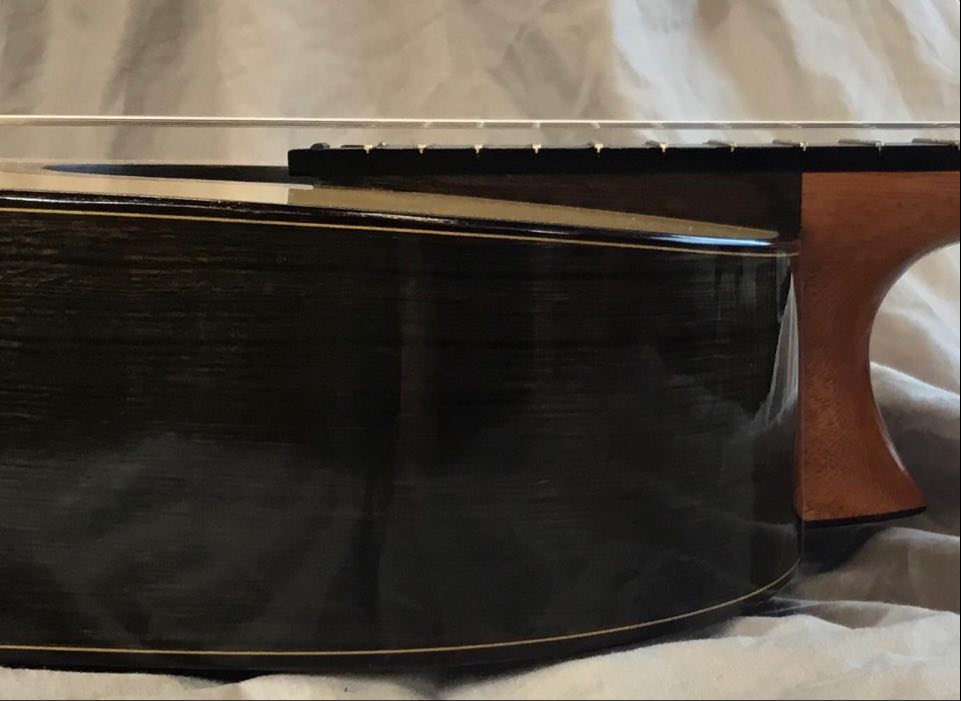 Picture showing the top 'curve,' treble side only.